These introductory stained glass courses focus on the practical aspects of design, glass cutting and soldering with a view to completing your own small project using traditional leading techniques. They are designed for people with little or no previous experience of the craft.
This video gives you an idea of how the course is setup. Each three-day course will be limited to five applicants to allow me to provide each student with a high standard of hands-on tuition.
---
Course Costs
The cost for the three days is £415; this includes the provision of all tools and materials required, plus fresh tea and coffee.
---
Course Photos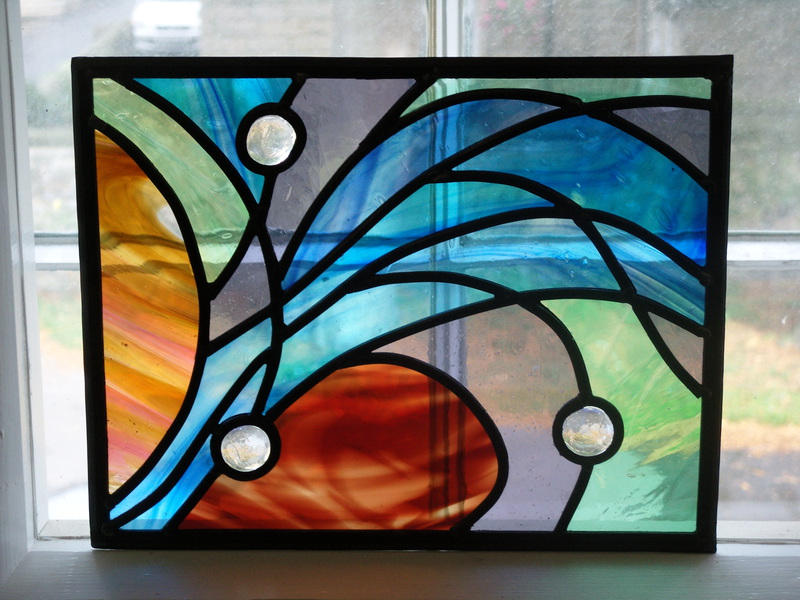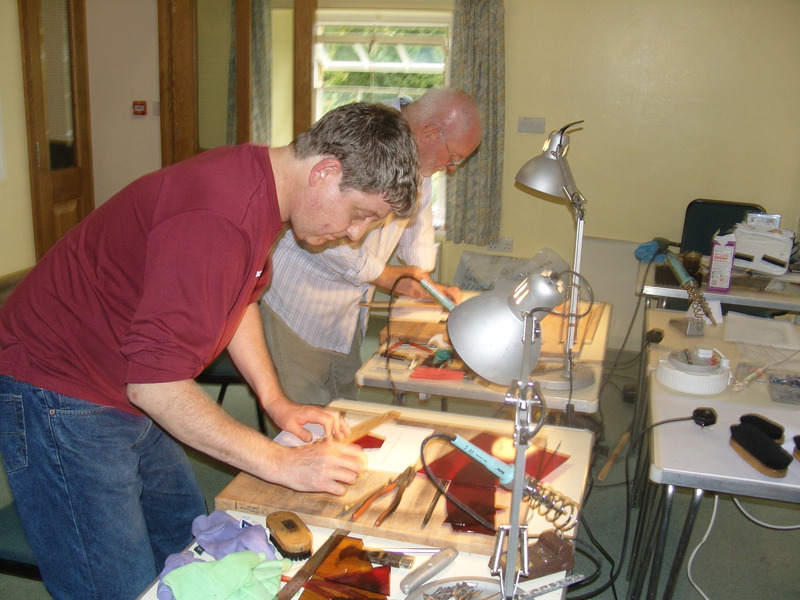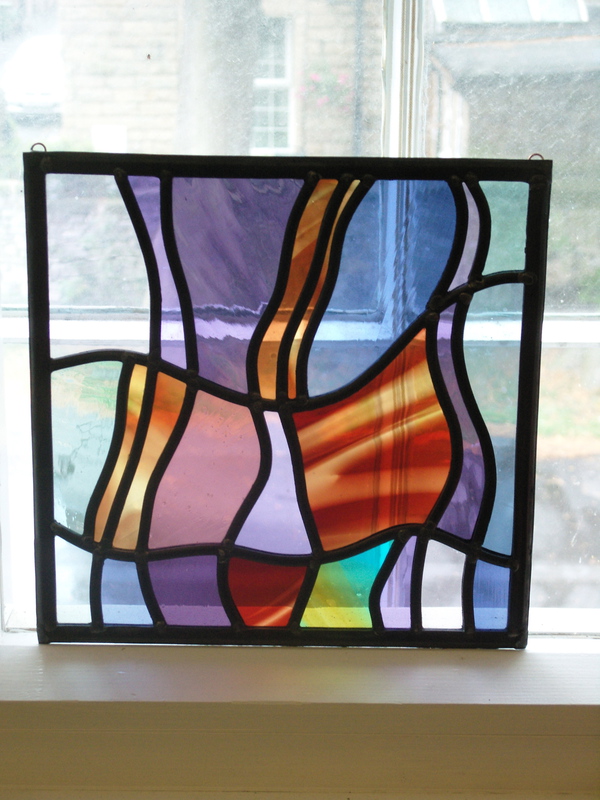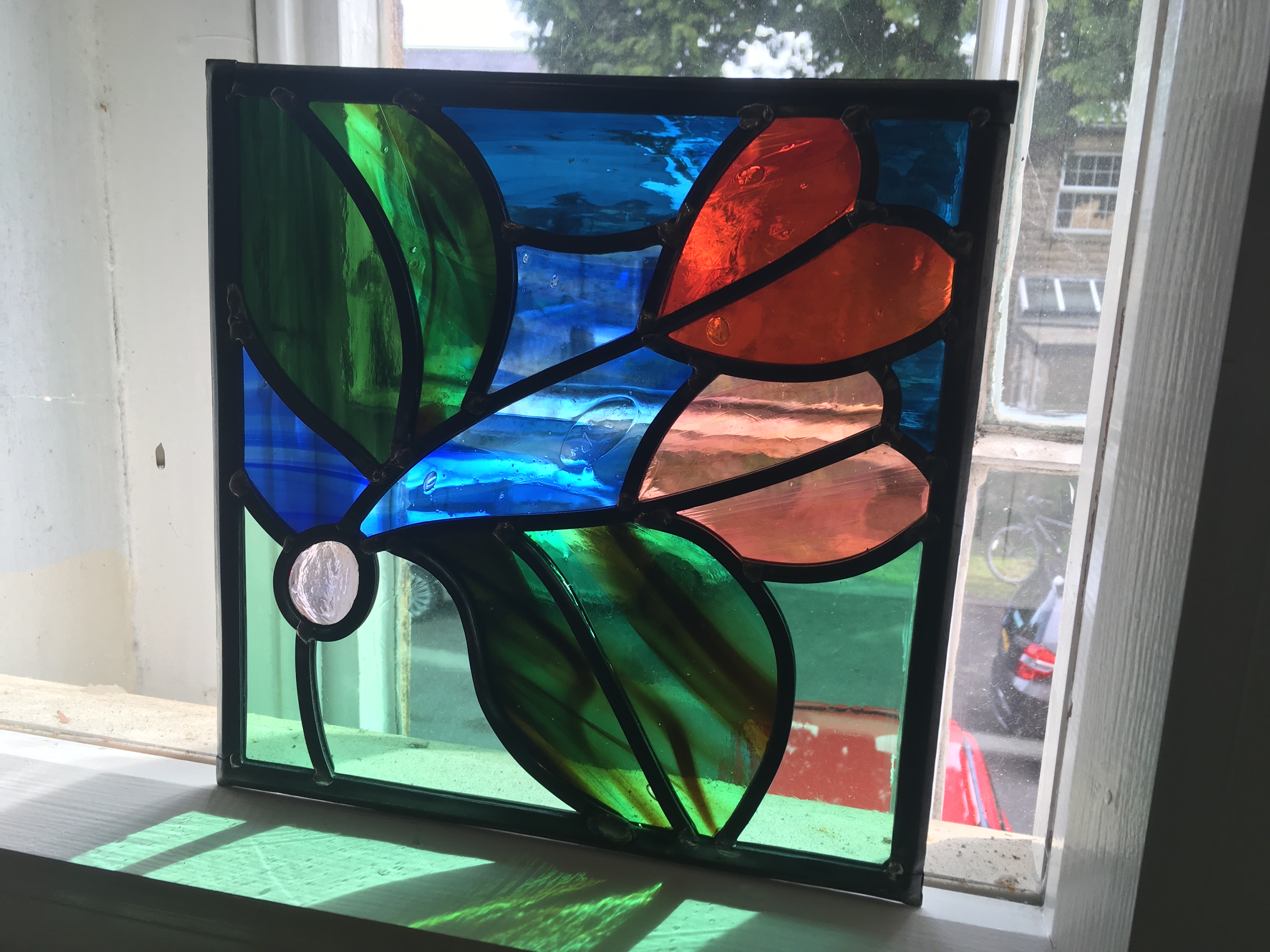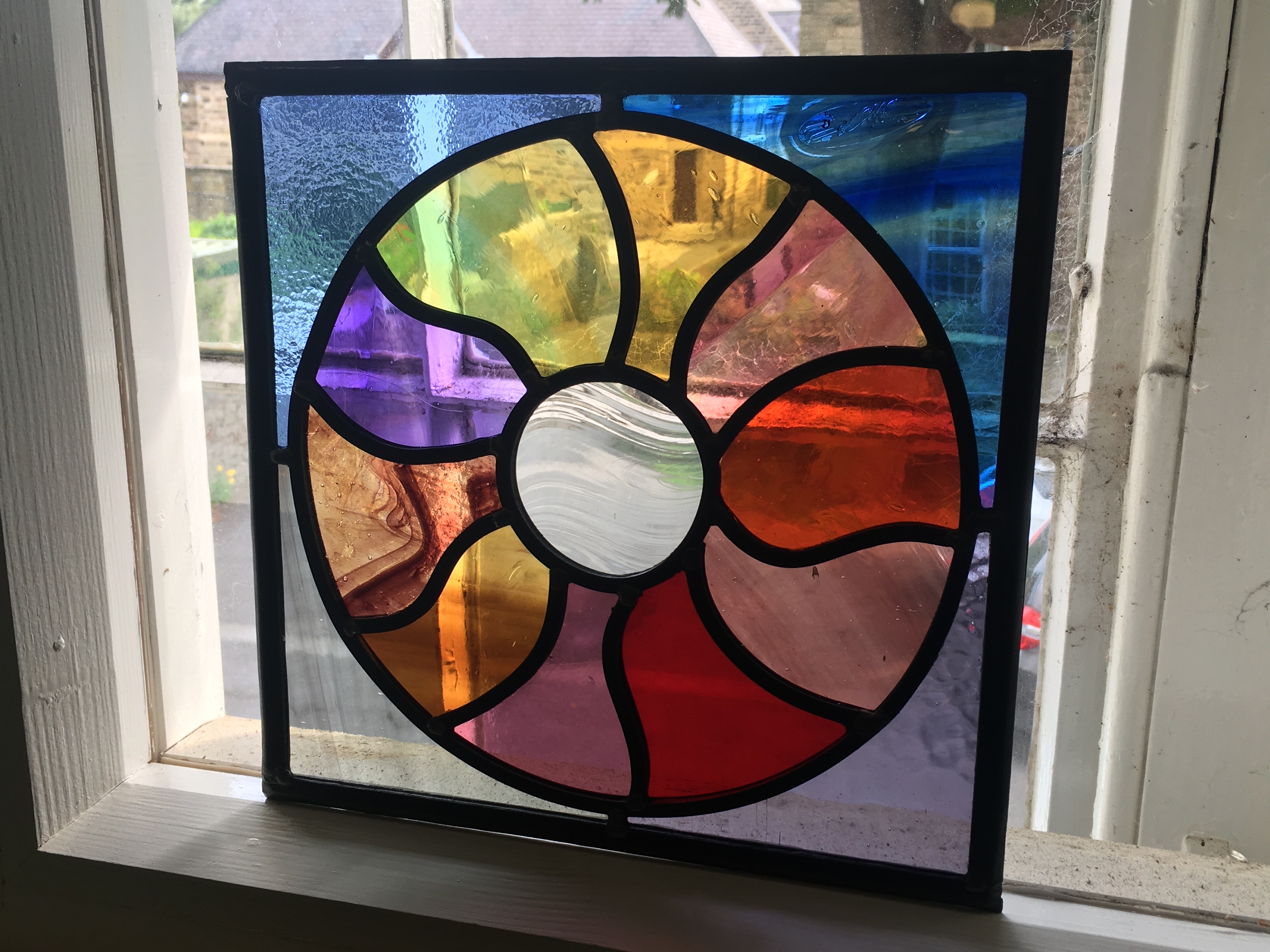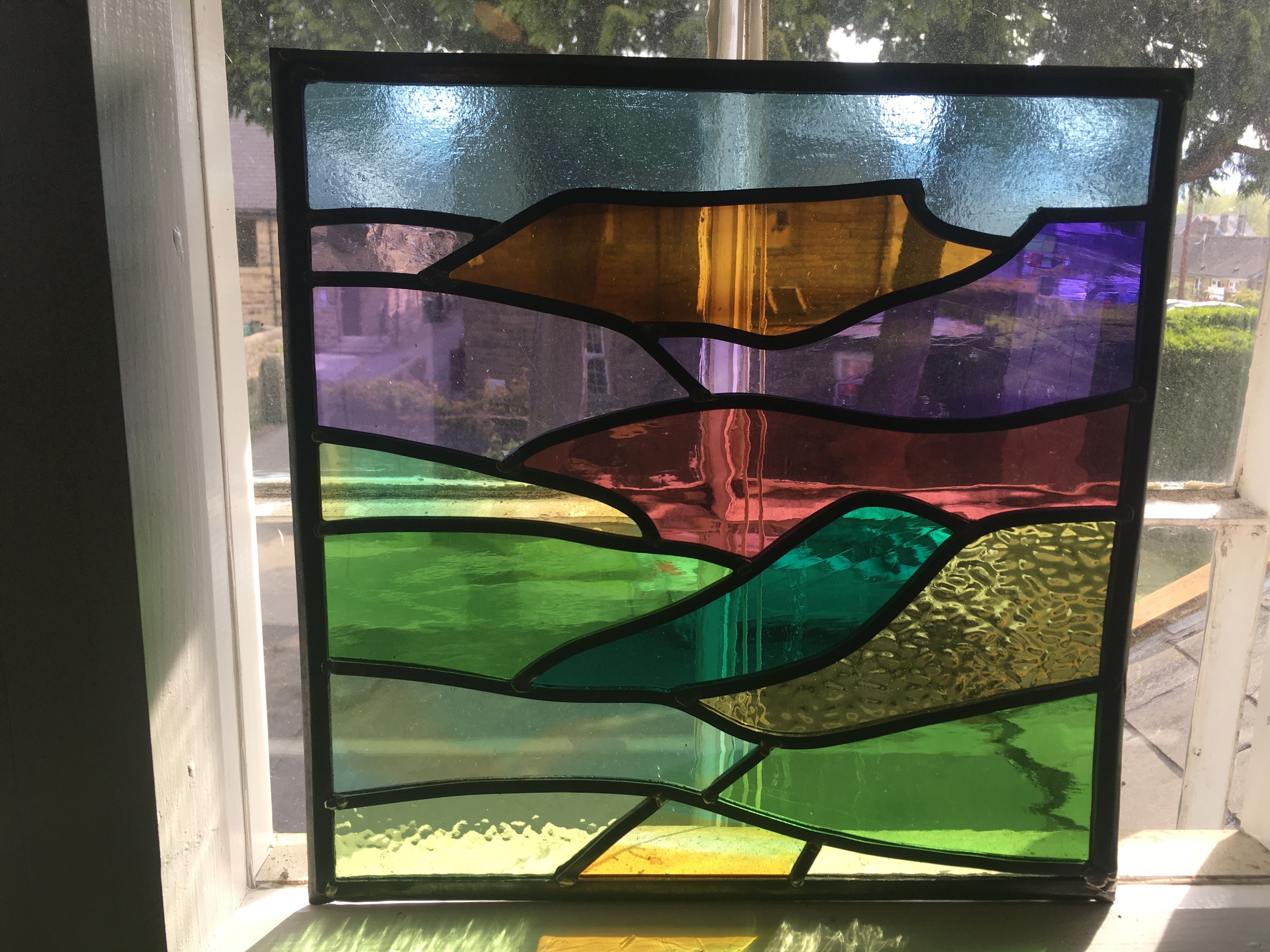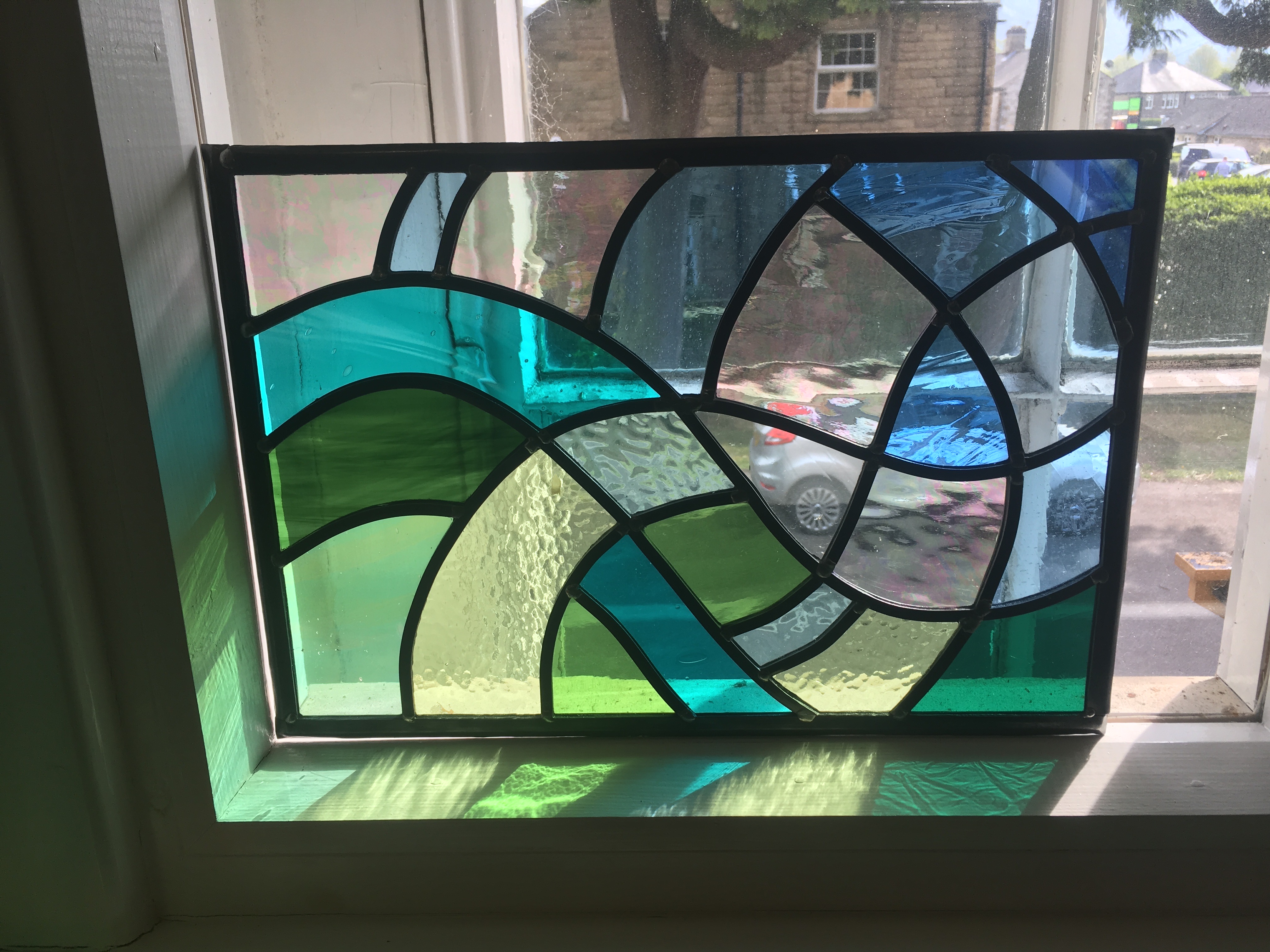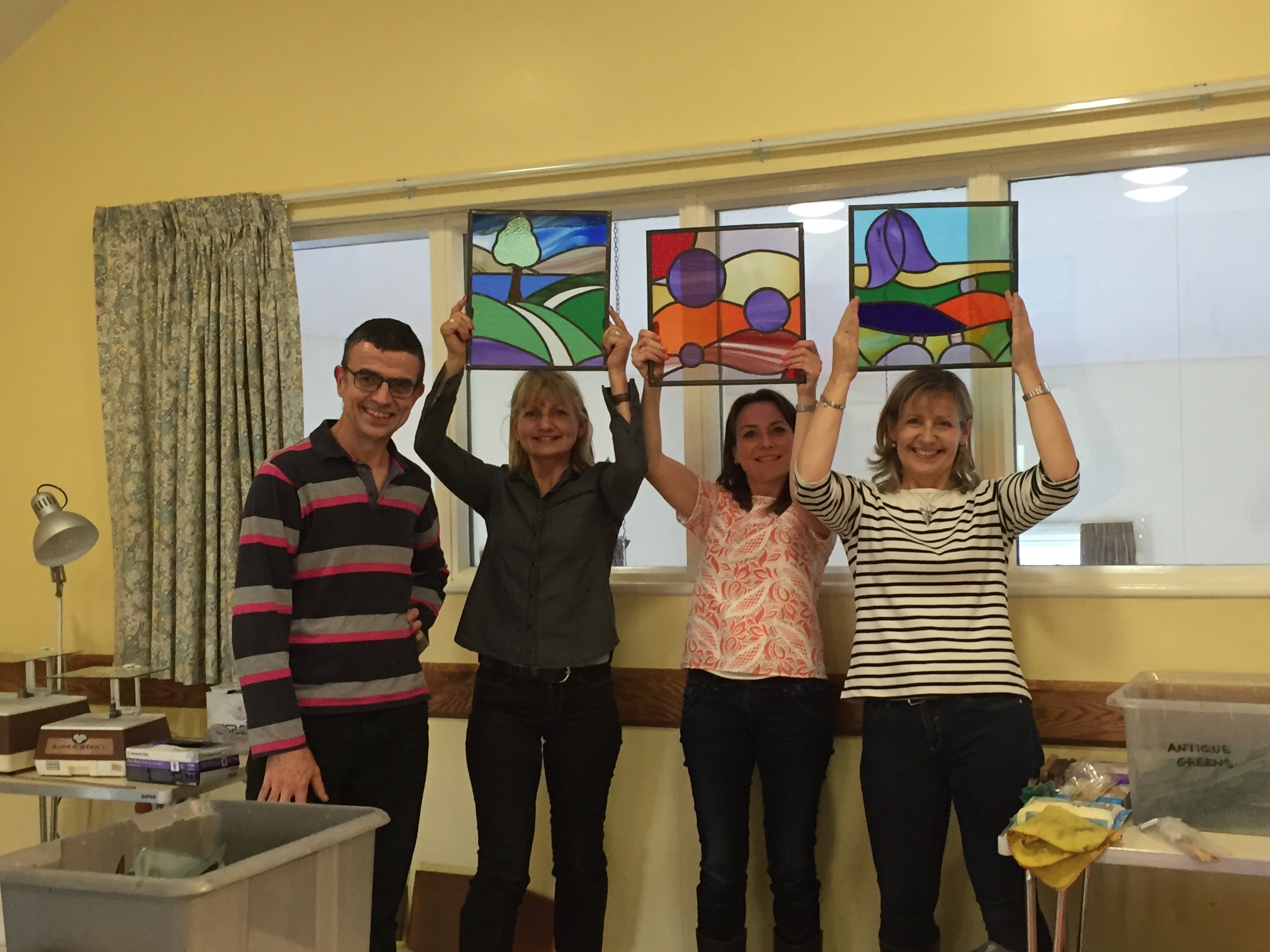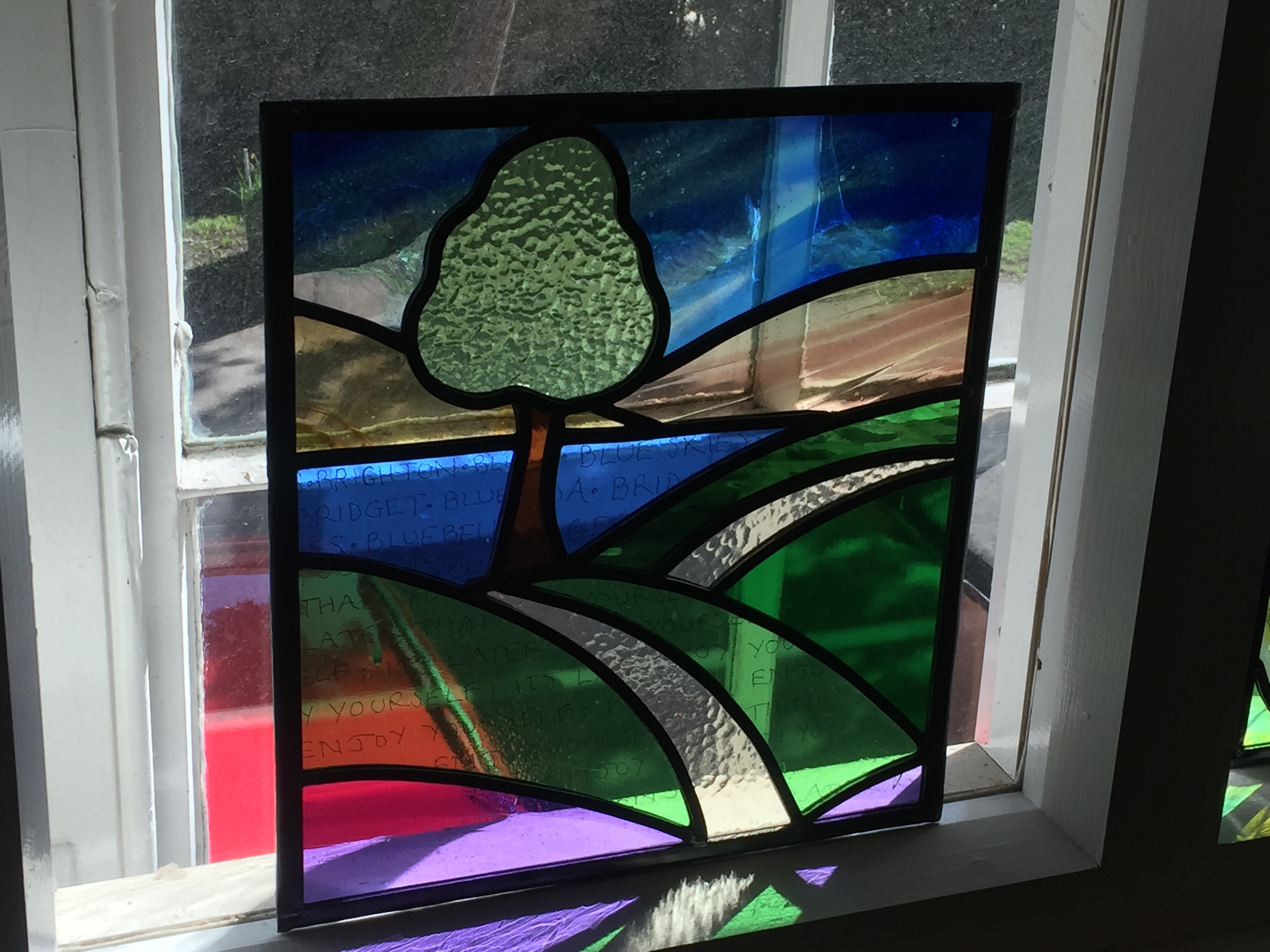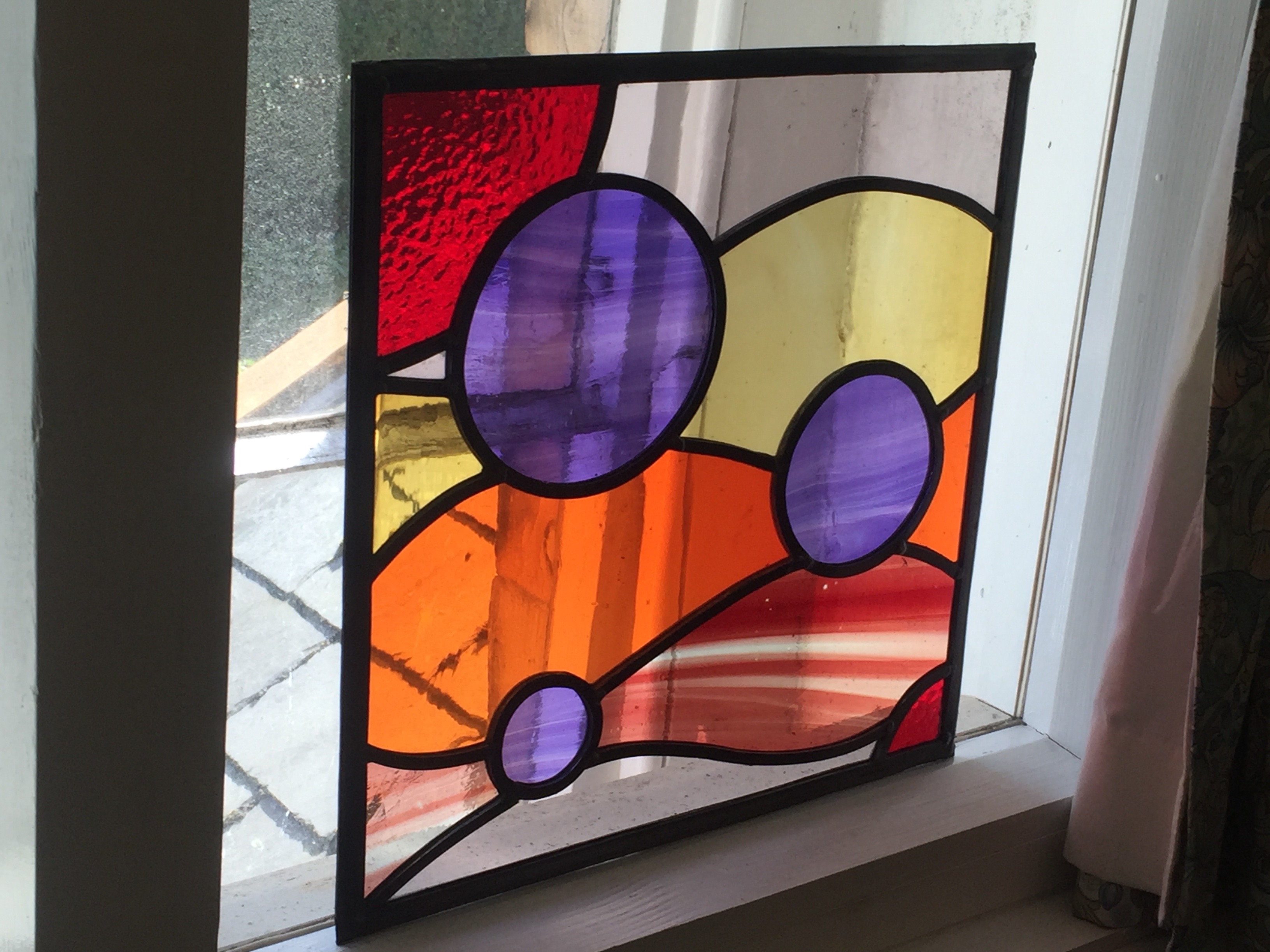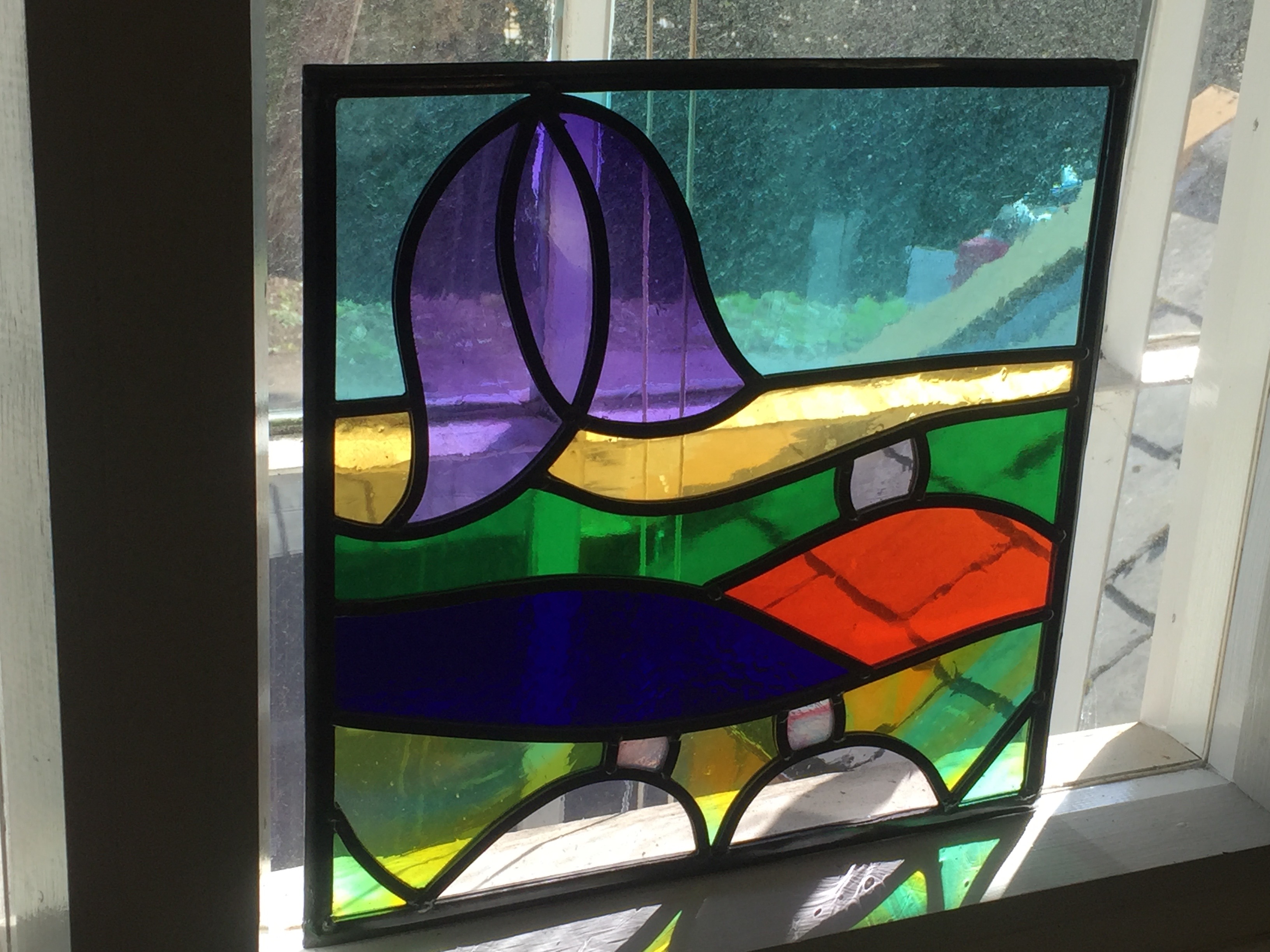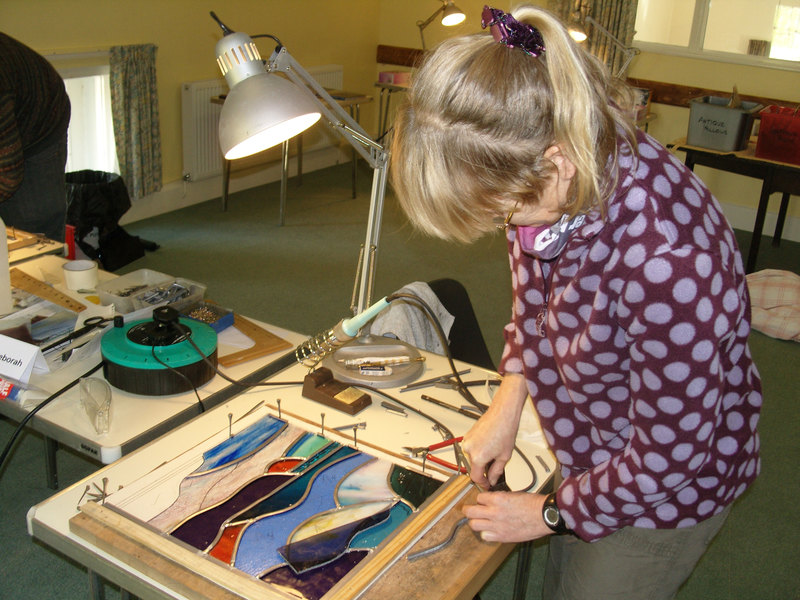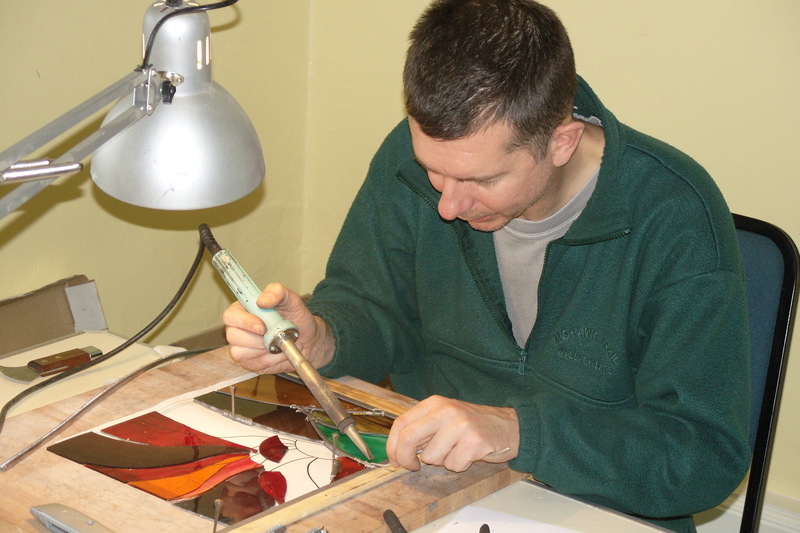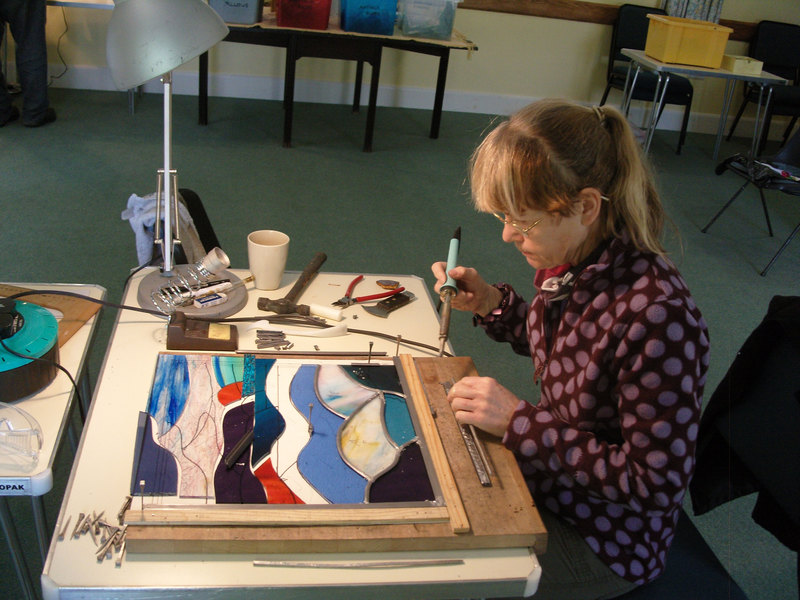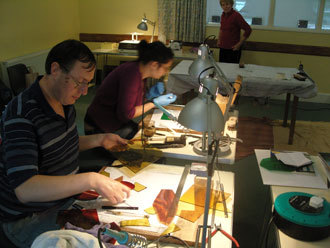 Venue
The venue for the courses is the Friend's Meeting House in Bakewell. A central location in the heart of the Peak District, this location provides easy access to sights such as Chatsworth House should you wish to combine the course with a stay in the Peaks.
View venue information
Friends Meeting House
Chapel Row, Matlock Str
Bakewell
Derbyshire
DE45 1EL
Tel: 01629 582122
Directions
Bakewell is accessible by Sunday morning bus services from Matlock, Buxton, Sheffield and Chesterfield. From centre of Bakewell, go south on A6 [Matlock Street]. Turn down Chapel Lane beside Methodist Church. Limited car parking in courtyard. Nearest car park in Granby Road.
Accessibility
Wheelchair access: Yes
Hearing loop: Yes
Wheelchair accessible toilet: Yes
Parking: Yes (limited)
Course Bookings and itinerary
Download the course itinerary 

 and an application form 

Click here for the full itinerary
Introductory Stained Glass Course Itinerary
The itinerary given below is designed as a guide to how the stained glass course will progress. There has to be flexibility as different people work at different paces, and some projects will take longer than others.
Day One: 
9.30am to 12.30pm
Introduction to design
Creating your own design
LUNCH
2.00pm to 5.00pm (approximate finishing time, depending on progress)
Creating your own design
Introduction to tools, glass types and cutting
Glass cutting practice
Selection of glass and cutting for your own panel
Day Two:
The busiest day…
9.30am to 12.30pm
Introduction to traditional leadwork technique
Leading up and soldering practice
Leading up and soldering your own panel
LUNCH
2.00pm to 6.00pm (approximate finishing time). Depending on how everyone progresses Saturday can sometimes run over into the evening, it can be a longer day.
Leading up and soldering your own panel
Cementing and drying overnight.
Day Three:
9.30am to 12.30pm
Introduction to alternative techniques such as copperfoiling
LUNCH
Cleaning and polishing leaded panel
Finish up
2.00pm to 4.00pm
Course conclusion
Expressions of interest for courses are welcome. I can then forward detailed course information and an application form, either by post or email. Once a booking has been made I will also provide you with a colour brochure detailing local accommodation and places to eat within the surrounding Peak District.
Vouchers towards the cost of a place on the course can now be purchased, valued at £100, £200 or £415 (the full cost of the course). These are designed for someone you know who would love to do a course in stained glass, and they make an ideal present. If you'd like to order one then please contact me via the Contact page.
Dates for 2019
Friday April 12th – Sunday April 14th – only 2 places remaining
Friday September 20th – Sunday September 22nd
If you would like to receive more details of these forthcoming courses, please get in touch with me.